All Hungary Database
All Hungary Database אתר המכיל קישורים למאגרי מידע הונגריים
מומלץ לכל מי שקשור להונגריה לחפש שם, לפי כל הקריטריונים : שם משפחה, מקום, ובשמות נפוצים כמו קליין אפשר לשלב : לחפש את השם הפרטי ואת שם המשפחה, לחפש צירוף של כמה שמות פרטיים ב
global text


RadixIndex - Here you can find databases and resources relating to genealogy, family history research in Hungary.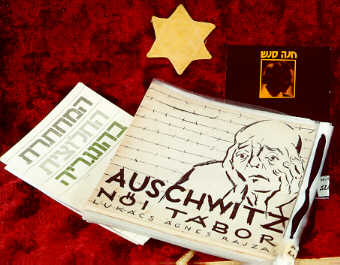 MEMORIAL MUSEUM OF HUNGARIAN SPEAKING JEWRY
The Memorial Museum of the Hungarian Speaking Jewry was founded in 1986 and opened to the public in 1990, in Safed Israel. The Museum is based on a non-profit Association with thirty founding members. The Museum has been operated since it's beginnings by two of its founders: Hava and Yosef Lustig, living in Safed.
The Museum depicts the magnificent past of the Jewish communities in Hungary, Transylvania, Slovakia, Carpathian-Russia, Bachka, Banat and Burgenland, and reflects their contribution to the Jewish history and World culture.